Join us for the Twelfth Annual Traverse City
Zombie Run, Oct 1st-Oct 31, 2020


The Traverse City Zombie Run 5K. The Social Distancing Edition.
Due to the Coronavirus pandemic, the Zombie Run is going VIRTUAL this year. Remember when all we worried about were zombies!


How it works.
During the month of October run or walk a 5K anywhere and at any time.
(Preferably in costume but not required)

Run your course or ours.
You can run or walk the official Zombie Run course or you can run any 5K route you like.
If you do run the official course stop at Right Brain Brewery and take a selfie to share with us.
What you get
All registered participants will receive a ZR gaiter and a commemorative 2020 race bib.
Gaiters and race bibs will be available for pick up at Right Brain Brewery during the month of October.
Will there be awards or prizes?
Of course, we're giving out awards for best costumes, it's the Zombie Run right! Prizes will be awarded for the best adult male and female and best child male and female. To be eligible you must take a picture or video with your race bib on and send it to, janna@traversetrails.org or upload to Facebook or Instagram tagging @TARTTrails and #TCZombieRun
Although we won't be giving out race medals this year please join our TC Zombie Run Club on Strava and share your running time with us. https://www.strava.com/clubs/736719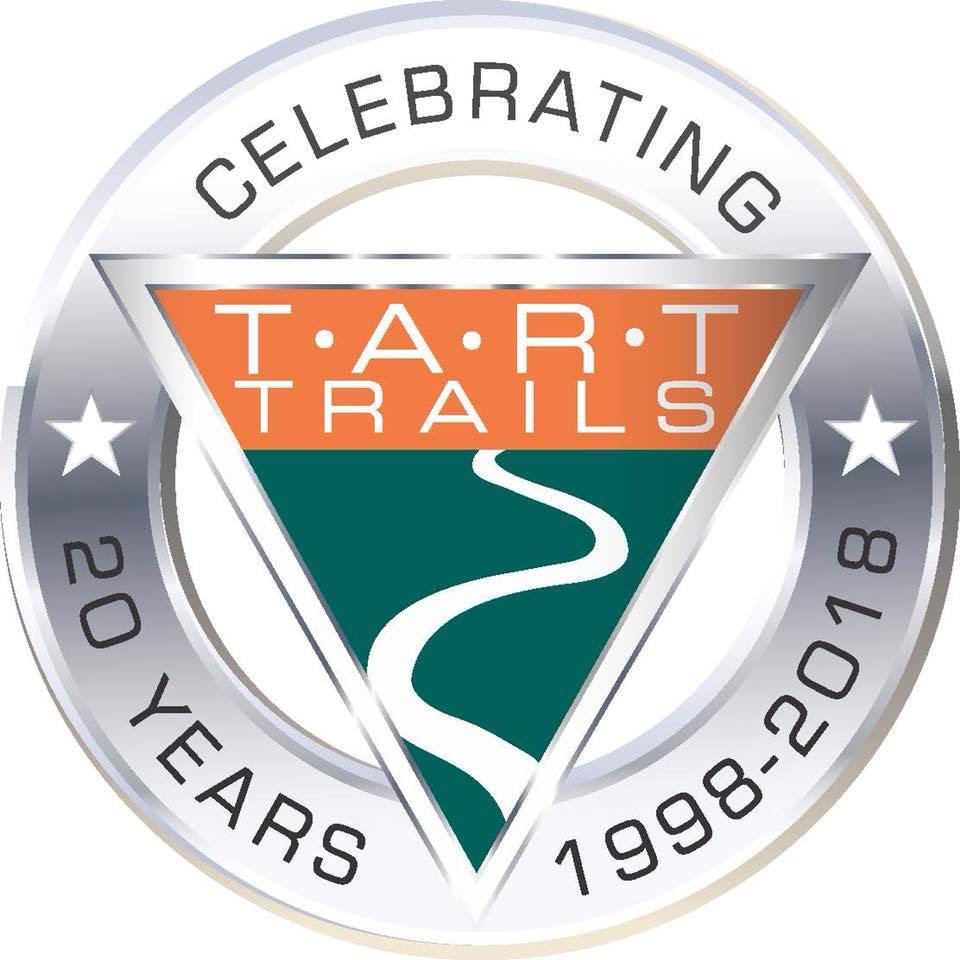 All event proceeds go to support TART Trails.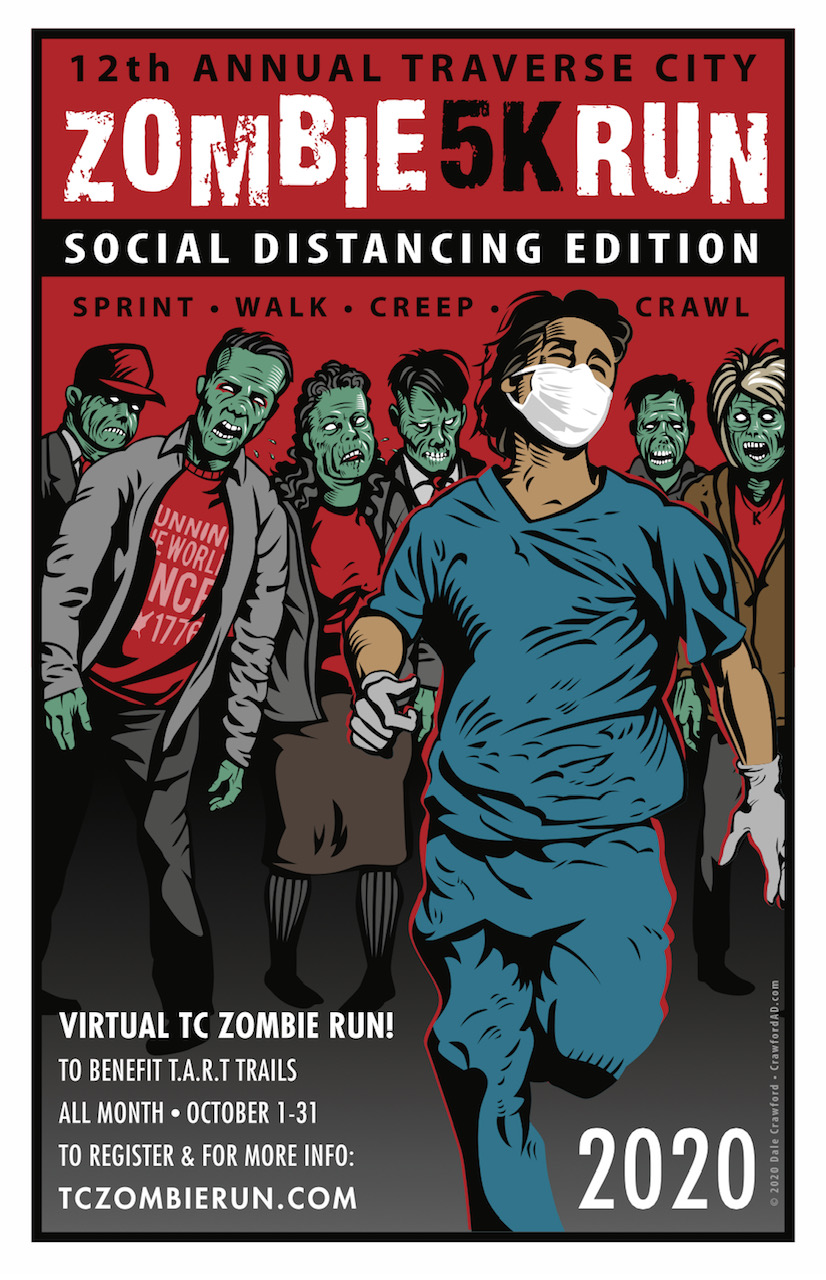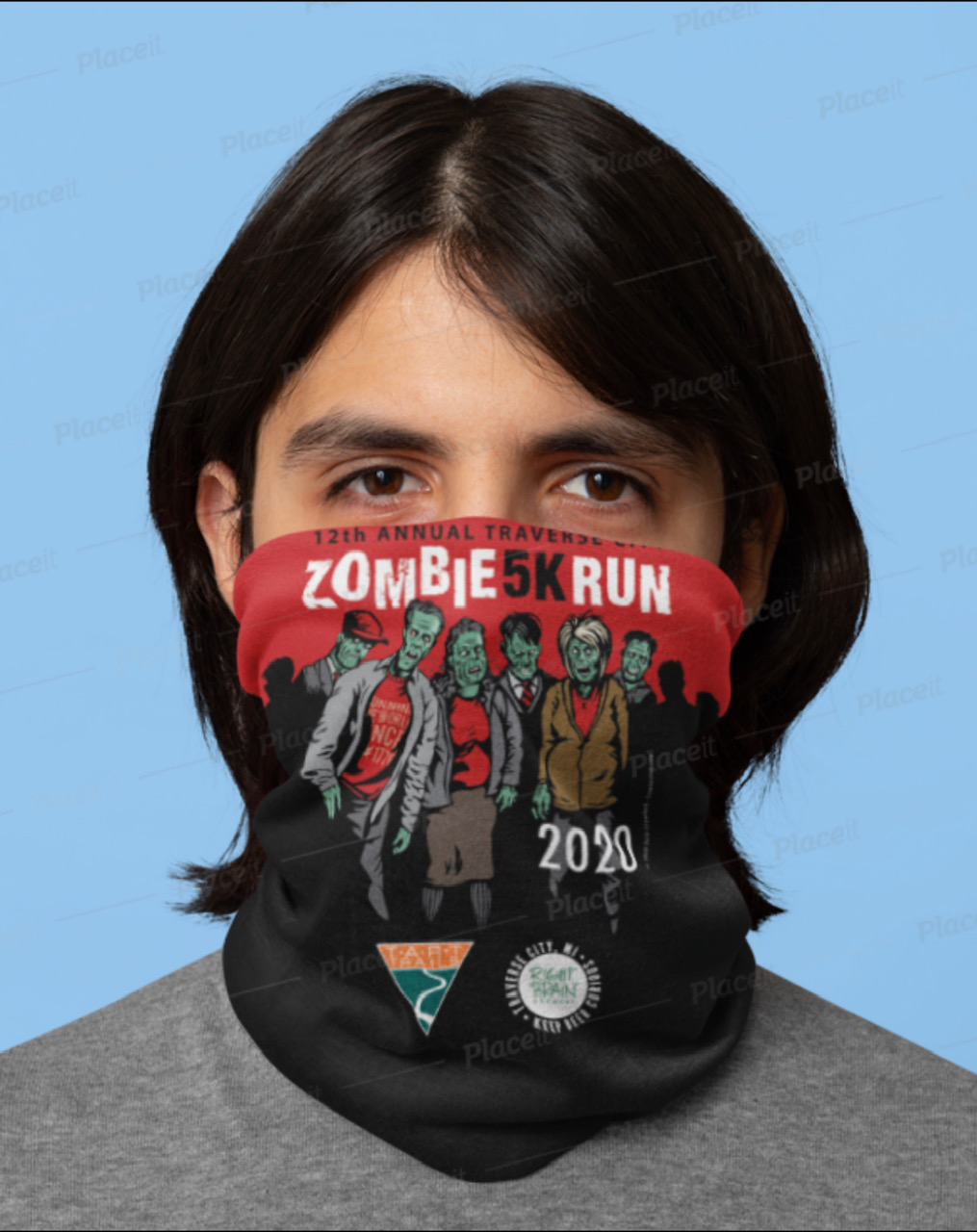 THAW OF THE DEAD - Now on Amazon Prime from Matthew von Dayton on Vimeo.
Promotional videos by Treefort Collective.
THE BEST: CHARITY RUN OR RACE ZOMBIE RUN, TRAVERSE CITY SECOND PLACE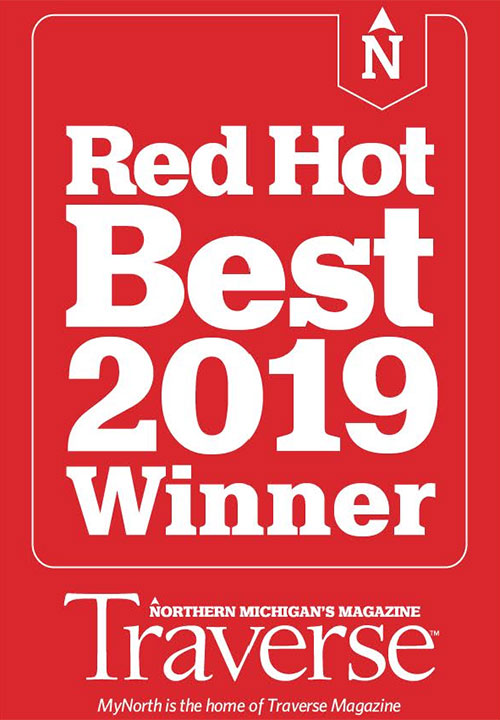 FAVORITE LOCAL RACE 2018